Netro Support: Apple iOS Mail app
Overview
Apple iOS Mail app normally comes bundled with an Apple iPhone or iPad.

Getting Starting
- Click Mail icon on the Home screen dock.

Setup
Please note that not all the screenshots below will apply, depending on if new/existing account is being setup/modified.
1. Settings, Mail, Accounts, Add Account, Other.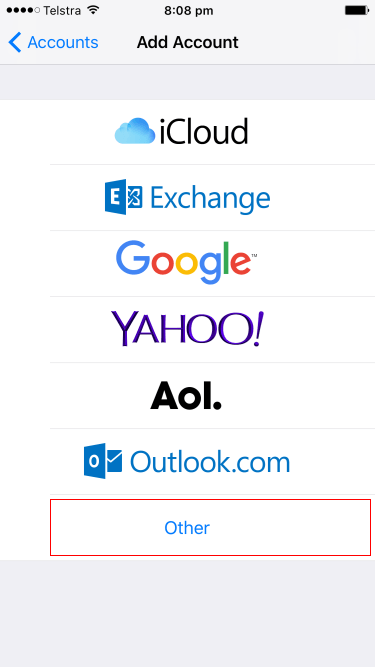 2. Add Mail Account.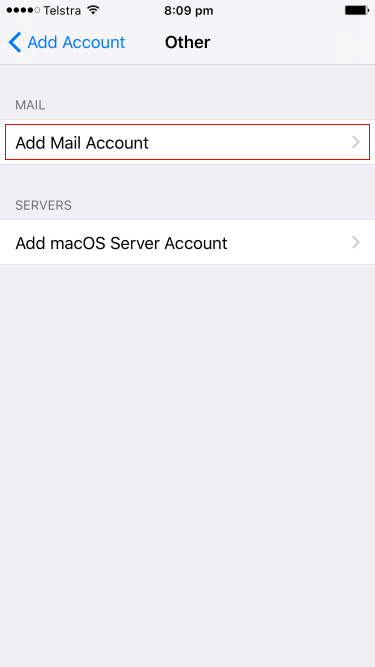 3. Account Type: POP3
POP Account Information:
- Name: Your real name
- Email: Your correct email address
- Password: ******* (Note: Case sensitive)
- Description: Netro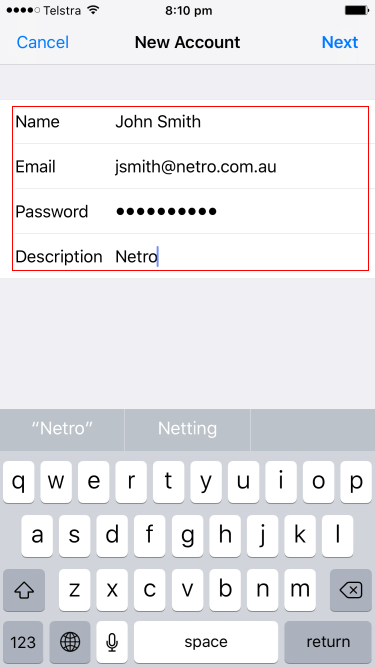 4. Add Mail Account.
Incoming Mail Server:
- Host Name: pop.netro.com.au
- Username: Replace example userid with yours, excluding the domain "@netro.com.au")
Outgoing Mail Server:
- SMTP: smtp.netro.com.au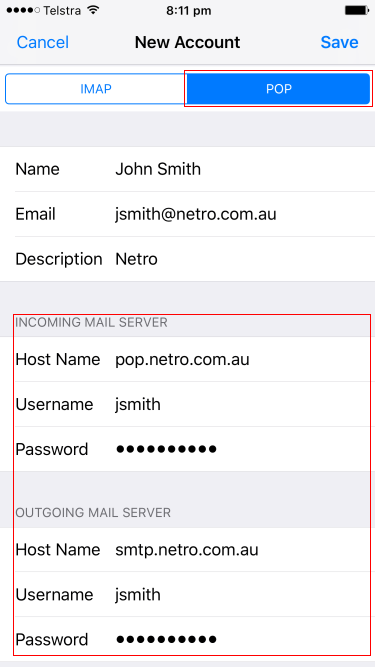 5. Advanced
Incoming Settings:
- Use SSL: Enabled
- Authentication: Password
- Server Port: 995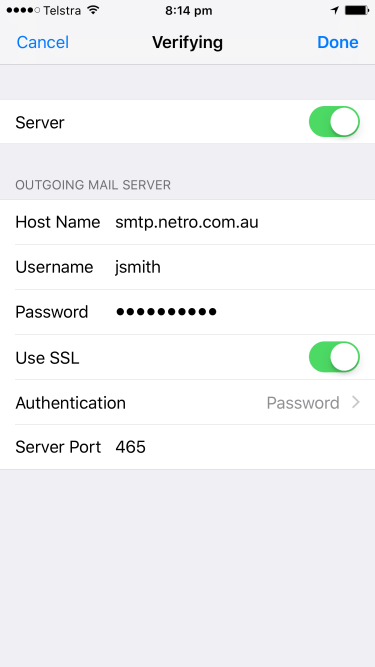 6. Outgoing Mail Server
- Host Name: smtp.netro.com.au
- Use SSL: enabled
- User Name: (as above)
- Password: (as above)
- Authentication: Password
- Server Port 465 or 587 (uses STARTTLS, less secure)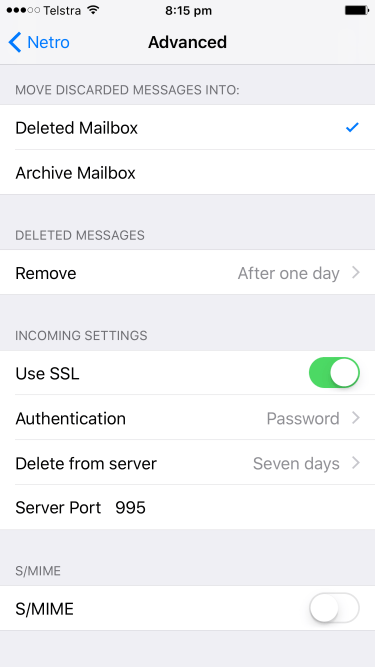 Troubleshooting
Set up an email account on your iPhone, iPad, or iPod touch
See "Get help" section at bottom of article for more resources, such as:
- about using Mail


Links:
Apple Mail: Overview


Related Links:
Mail Server Settings
MacOS mail client
Microsoft Outlook
Mail FAQ


Updated Jun 17