Netro Support: Gmail App
Overview
The Gmail app normally comes bundled with Android,
also available via Google Play app store, search: Gmail
or see links section further below.

Getting Starting
- Click the Gmail icon.

Setup
Please note that not all the screenshots below will apply, depending on if new/existing account is being setup/modified.
1. Add an email address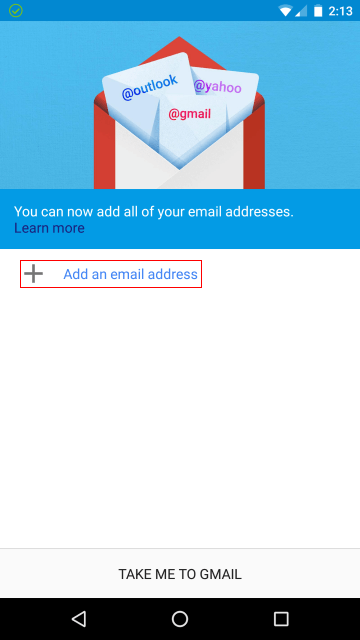 2. Set up email: Other.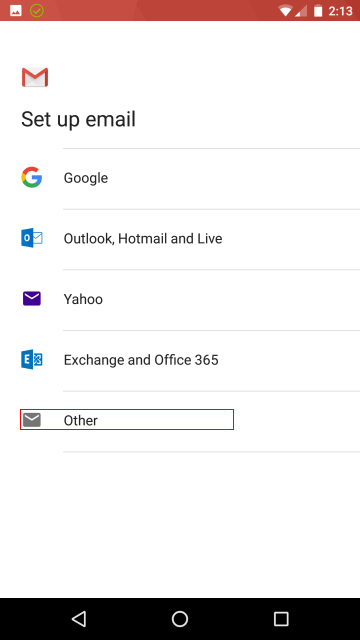 3. email address: Your correct email address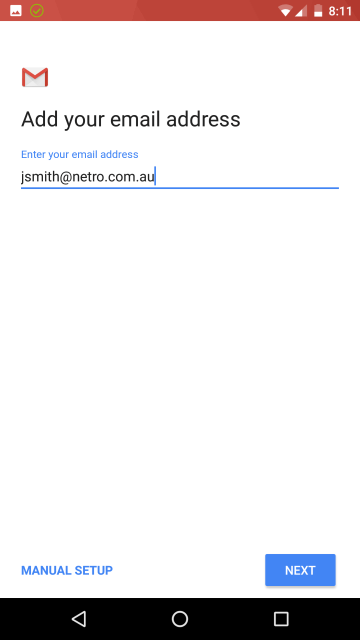 4. Account Type: Personal (POP3)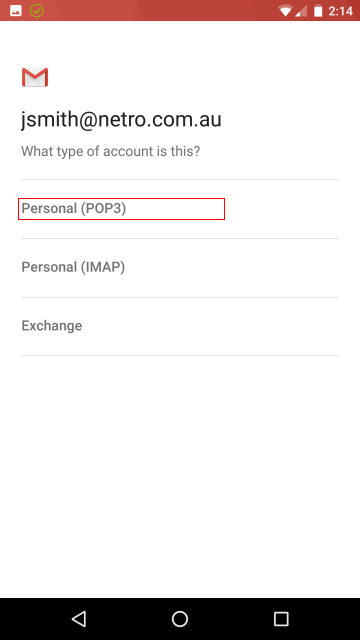 5. Password: ******* (Note: Case sensitive)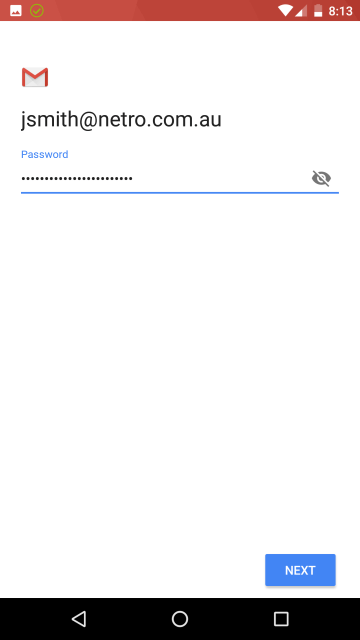 6. Incoming server settings:
- Username: Replace example userid with yours, excluding the domain "@netro.com.au")
- Password: (as above)
- Server: pop.netro.com.au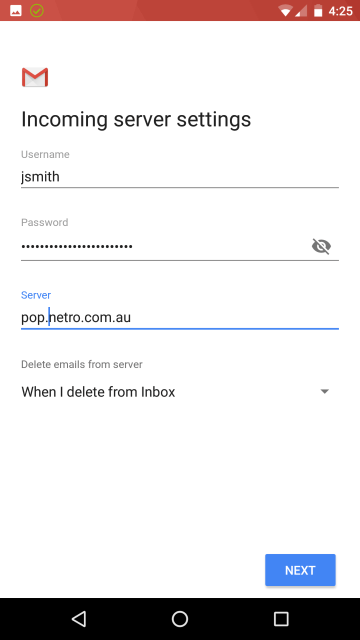 7. Outgoing server settings:
- Username: (as above)
- Password: (as above)
- SMTP server: smtp.netro.com.au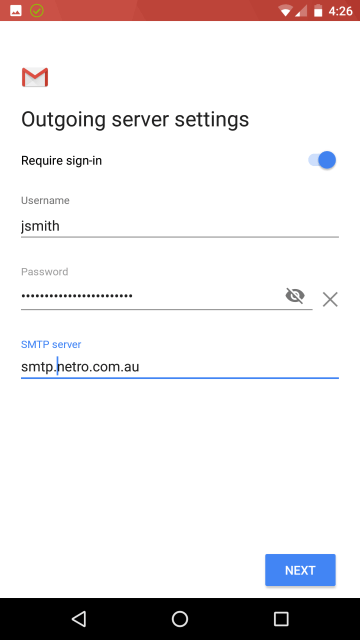 8. Tick: Notify me when emails arrive (Default).
Tick: Sync emails from this account (Default).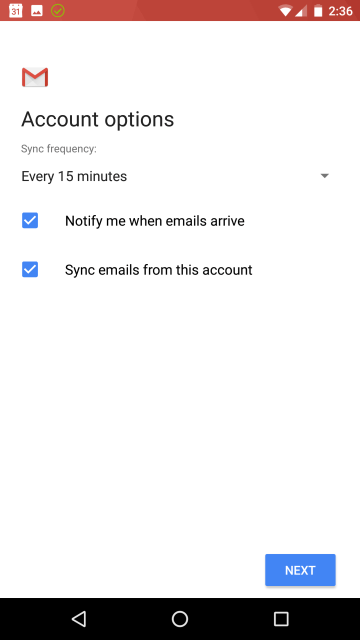 9. Your name: Your real name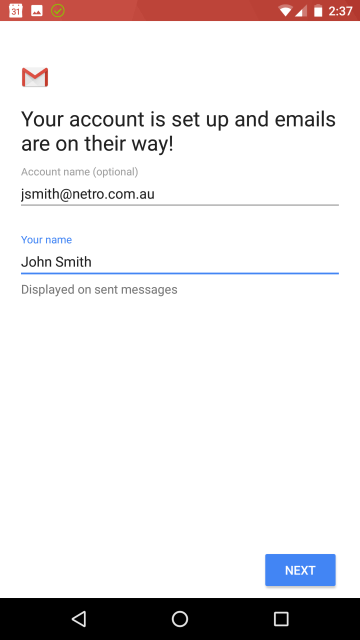 Take me to Gmail.


---
Check/change Settings
10. Settings
To access settings, click on the ≡ hamburger icon (triple bar symbol)
at the top of the screen, left side of the "Search in emails" box.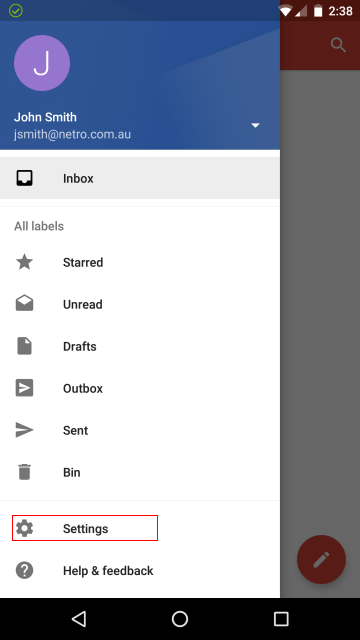 11. Select email address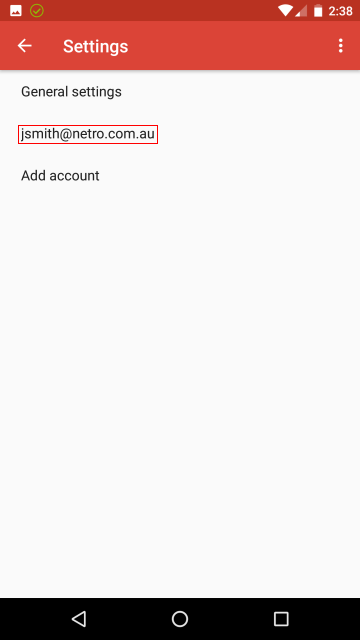 12. Select Server Settings option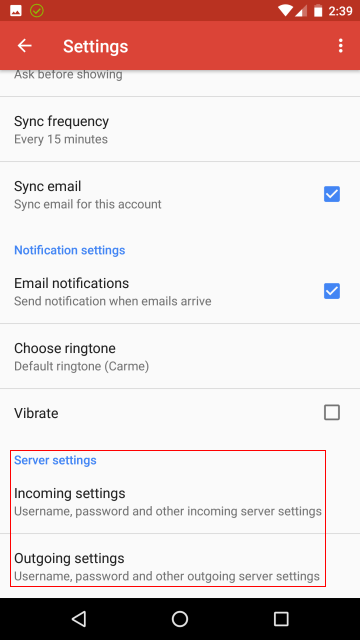 13. Incoming Settings
- Port: 995 or 110 (not as secure)
- Security type: SSL/TLS or STARTTLS (not as secure)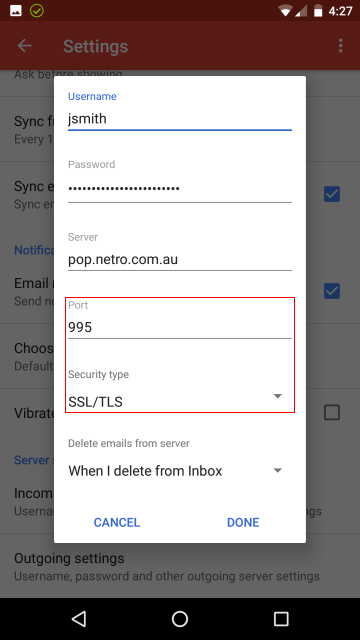 14. Outgoing Settings
- Port: 465 or 587 (not as secure)
- Security type: SSL/TLS or STARTTLS (not as secure)


Troubleshooting
Google Gmail app: Support

Links:
Google Gmail app on Google Play store
Google Play app store
Wikipedia: Google Play

Related Links:
Mail Server Settings
Mail FAQ
Microsoft Outlook

Alternatively:
K-9 Mail

Updated Apr 22