Netro Support: Mozilla Thunderbird
Overview
Mozilla Thunderbird is a free open source alternative to Microsoft Mail software.

Settings
In summary:
- Incoming Server: POP3, pop.netro.com.au, SSL/TLS (Port 995)
- Outgoing Server: STMP, smtp.netro.com.au, SSL/TLS (Port 465)

1. Create a new account: Email





2. Skip this and use my existing email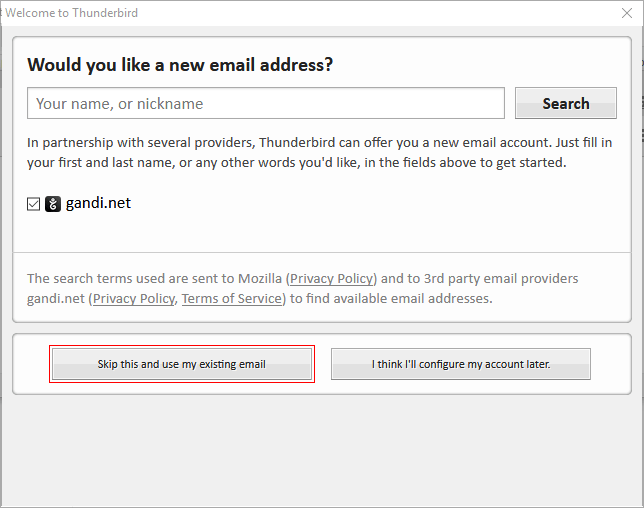 3. Mail Account Setup
Your name:
Email address:
Password: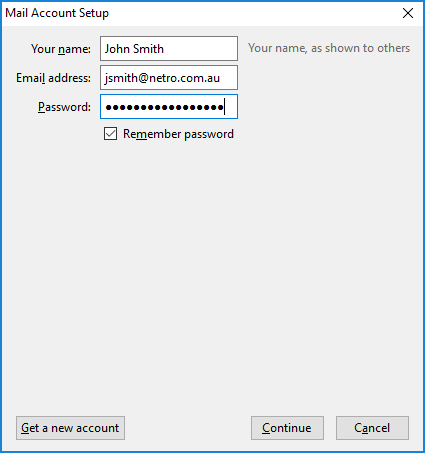 4. Manual config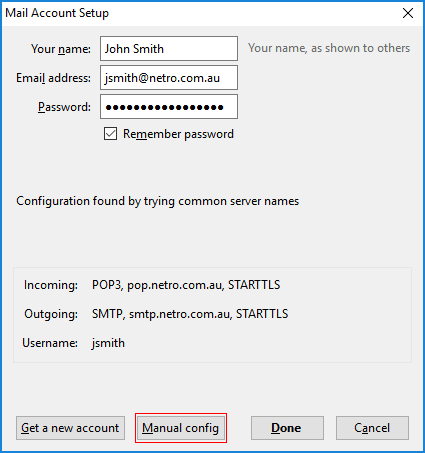 5. SSL: SSL/TLS
Correct port numbers should be shown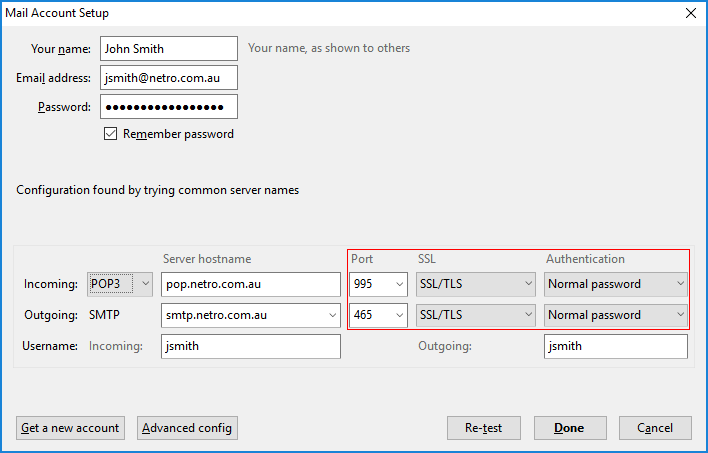 6. Advanced config:
Leave messages on server
For at most 1 day(s)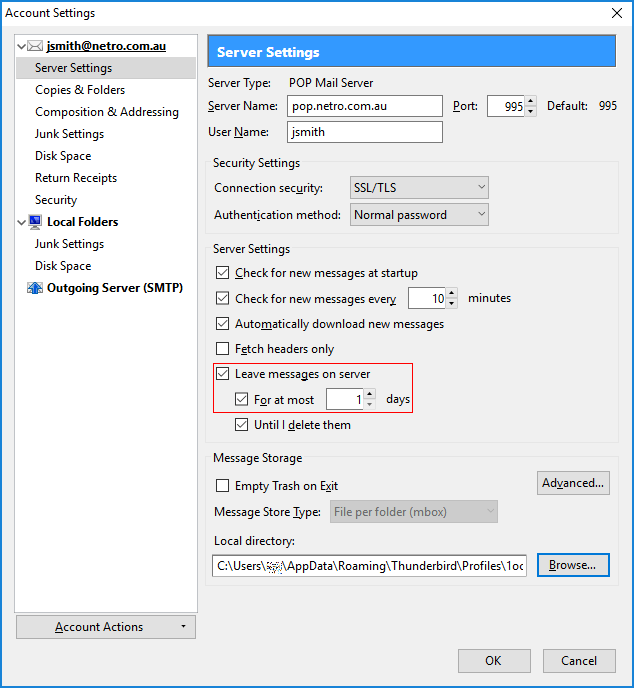 7. Ougoing Server (SMTP) Settings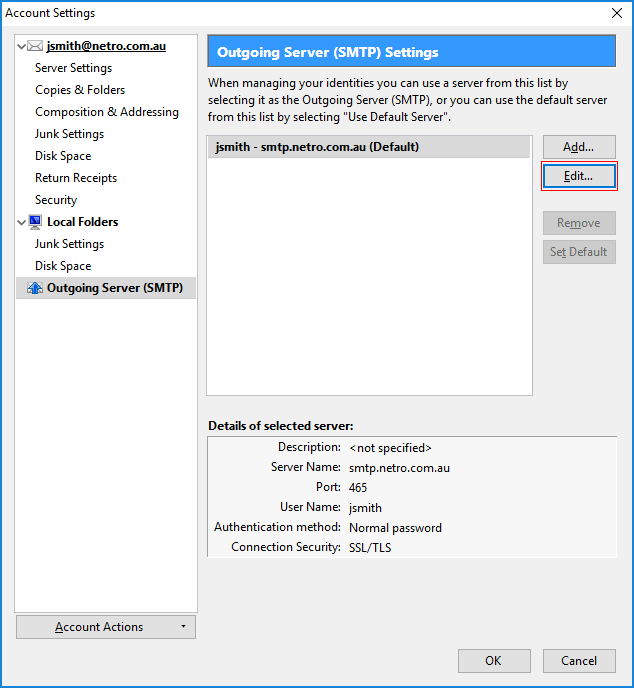 8. To change existing settings:
Menu, Options, Account Settings






9. Account Settings:
Your Name:
Email Address: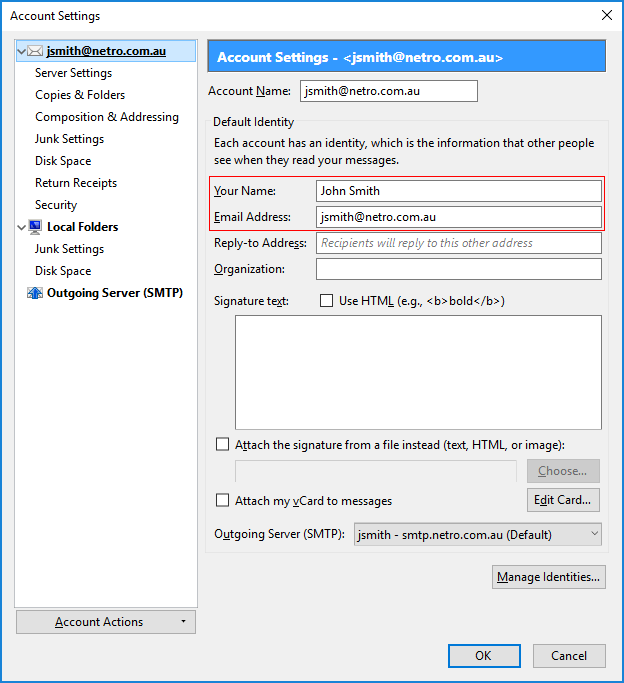 Switching to Thunderbird
10. If migrating emails from another mail client:
- Switching to Thunderbird
- Import and Export Tools Latest download link is at bottom of the page, currently: 3.2.5 version
- Installing add-ons downloaded from outside Thunderbird

Once extension has been downloaded, install in Thunderbird, under Add-Ons (Refer to screenshot in step 8 above)
Then select Extensions, Tools for all add-ons (gear icon), Install Add-On From File...






10a. Create a Migration folder under Local Folders (e.g. Migration)
Right click, ImportExportTools, Import all messages from a directory, also from its subdirectories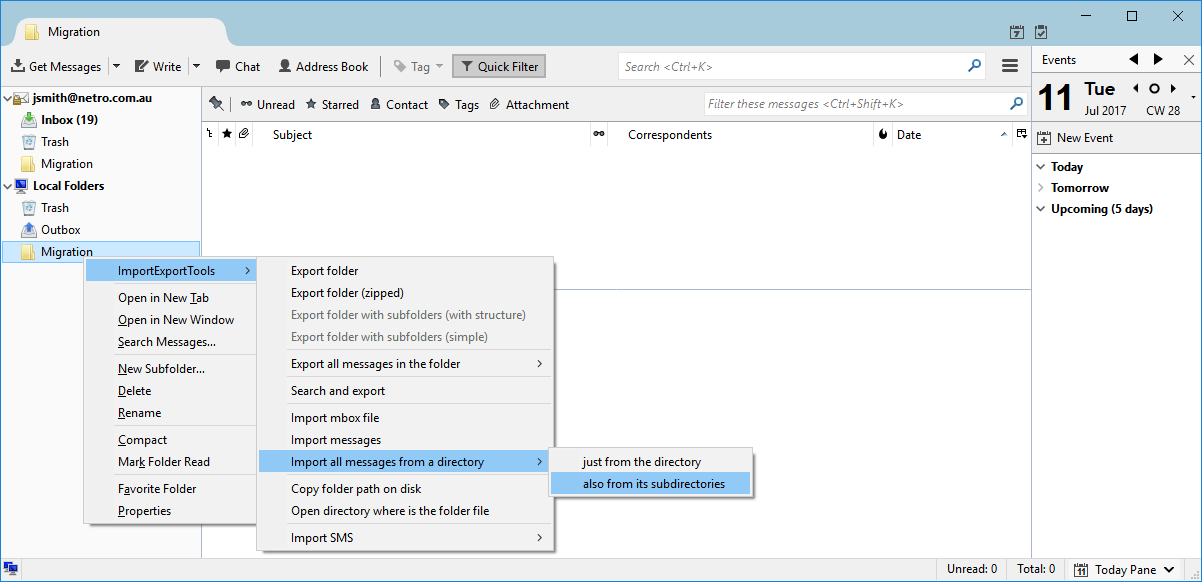 Links
Mozilla Thunderbird
Thunderbird Support
Switching to Thunderbird
Thunderbird Releases
Wikipedia: Mozilla Thunderbird
Microsoft Mail
Microsoft Outlook