Microsoft Internet News
This document outlines the process required to configure Microsoft Internet News to access the Netro news server. It has been designed to cover the standard installation, and may not cover all configuration scenarios. Please email any feedback to support@netro.com.au.

Overview
1. Starting Internet News
2. Configuring Internet News
3. Downloading the Newsgroups
4. Going Further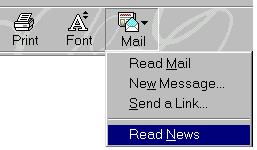 Starting Internet News
Internet News is built into the full version of Microsoft Internet Explorer 3 and can also be seperately downloaded from the downloads are on the Microsoft Web site at http://www.microsoft.com/ie/download/ieadd.htm. Internet News is one of countless available programs which can be used to access Netro's News server. To start Internet News, you can select Mail, Read News in Internet Explorer. If you do not have the full version of IE3, then you can start Internet News by clicking on its icon in Start, Programs, Internet News or otherwise it will be located in the My Computer section.
Configuring Internet News
Assuming this is the first time you've used Internet News, you will be asked to enter in a number of settings, as listed below. Otherwise, these option are available within the program by selecting News, Options from the menu bar.
The first thing you will be asked for is to specify a folder where you want all your messages to be stored. Select the folder then press Next.
The next step is to enter in your email details. This will be used so others can reply to any messages you leave on the newsgroup. Enter all your details and click Next. Your email address in yourloginame@netro.com.au (eg: support@netro.com.au).
This is where you will be asked for information about your news server (Netro). The Netro news server is news.netro.com.au. Netro does not require you to log on to the server. After all these settings are correct, click on Next.
Select the "I use a modem to connect to access my newsgroup" option, and choose the Dial-up networking profile for Netro.
Downloading the Newsgroups
Once Internet News is configured, it will begin to download the newsgroups. From our server. Netro has access to over 25,000 newsgroups, so this process may take about 10-15 minutes with a 28.8K modem connection. If in the future you wish to reset this list, the select News from the menu, select Newsgroups, then click on Reset List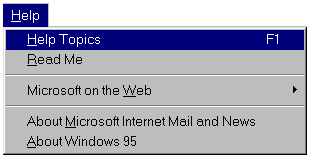 Going Further
This guide covers the installation and configuration of Internet News for the Netro news server. For help on using the product, or for configuring the advanced features, please refer to the online help.