Eudora Configuration Guide
This guide will help you set up Eudora, the popular email client. This guide covers the 32 bit version of Eudora light, but can also be used for the 16 bit version.
When starting up Eudora for the first time, you will be presented with the options dialog box. This is later accessible through the Tools, Options Menu.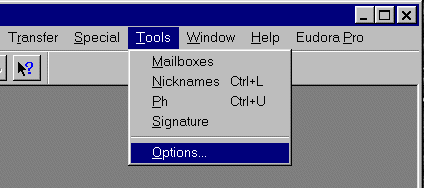 On the toolbar on the left you will have a number of categories to choose from, select the one at the top titled Getting Started (If not already selected) and enter in the values as shown. Use your real and login names where shown. Make sure the connection method is set to Winsock.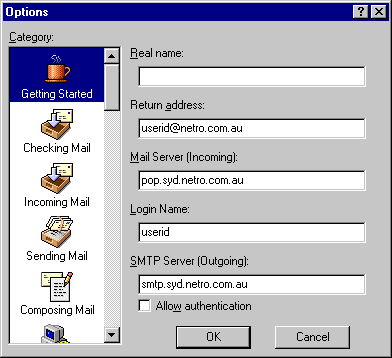 For older Eudora clients < v5.0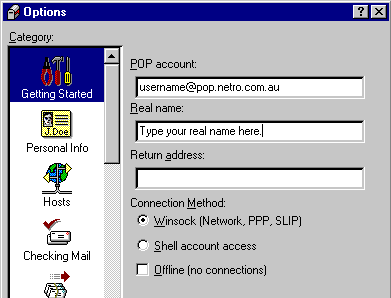 Next select the personal information category. The POP account and Real name should already be filled in. (If not then go back to Getting Started and fill them in there.) For the return address, simply fill in your Email address which is userid@netro.com.au. Finally. select the Hosts Category and type in smtp.netro.com.au in the SMTP box, and leave the other two empty as shown.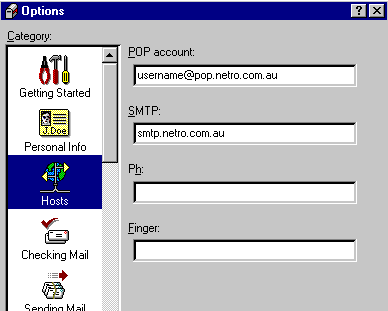 Those are all the main options in Eudora which should get your mail up and running, please follow the online help for any of the additional settings.